This week is usually the time when Americans get out our flags and remember what happened on the fateful day of 9.11.2001
Most of us could not believe what we were seeing on TV, We could not believe that something like this could happen to us, to the United States and be so horrific. In the days following 9/11 we went to social media and posted pictures and memes that "We will never forget". The problem is, most of us have moved on. In the stories that we are sharing with you today, you will see that so many people can never forget. What they have endured will never go away. WE need to keep our promise to them and never forget. WE need to try and understand what they went through, what they are still going through and realize there is so much more to what happened on that day. Thank you to everyone who took the time to share their stories with us. We are forever changed and we will keep remembering and sharing.
Picture 1. Danielle Dumas Barrani Picture 2 Robin Pilchers Widow, Wendy Pilcher in Sandy UT 2017 with Danielle Dumas Barrani
https://www.majorbrenttaylor.com/?fbclid=IwAR3QBdyFtMrh_Rt3zJSSAvuE9R6wvzaYx_HMWauDFDqTBQqmoZYEXgvtqyI
https://www.upr.org/post/911-first-responders-tuesdays-access-utah?fbclid=IwAR0XUS85sqqbE_xkXkCvKgGWISesmSPGZSeldST38hB8SkIZXoFu4M4lhKk#stream/0
Bill Romaka Looking Back
I was born in January, 1960 to my Mother, Joan (half Irish, half German) and my Father, George (100% Lithuanian). I was the third son of what would be a family of eight kids (4 boys, 4 girls). My father was in the printing business, as are four of my siblings today. I was born in the Bronx, but after three months, moved out to West Islip, Long Island, where I still live today.
I attended West Islip schools, and in first grade I finished the whole math book exercises the first week, as it was not challenging enough for me, and the teacher had given me permission. Later on, in what was called Junior High, my gym teacher encouraged me to go out for the soccer team. I made the team, not as a starter, but by the end of the season had lettered in the sport. Also, from the age of around 12 to 16, I organized baseball, football and hockey games against other blocks in the area because back then we kept ourselves entertained.
A couple of things that helped me develop into the person I am today, was my Mother and Father, despite having eight kids, adopted a widow on the next block and made certain they had gifts for their four kids on the holidays. Additionally, just about every weekend, my Father would drop me off at my grandmother's a few towns over, to help take care of my arthritis wheelchair bound grandfather. I would have to lift him out of and into bed several times a day. I was very close to my grandfather, who was a jack of all trades and taught me much. This taught me humility and sacrifice at a very young age.
When I got to High School and the age of 16, I was no longer available to play sports, as we had to work as money was short in a family with eight kids. One of the many odd jobs I engaged in growing up was selling flowers on street corners. Once I hit the age of sixteen and got my driver's license, I drove to the City each week to buy flower and put my younger brother and his friends out on street corners to sell flowers.
Eventually in 1978, I graduated High School with honors and twelve years of perfect attendance. My first year of college was at Bentley College in Massachusetts. I had a great Aunt helping me with college costs. It didn't take me long to realize that this college was not affordable to my parents and my great Aunt. After the first year, I became a college commuter going to Dowling College
in Oakdale. It took a bit longer than 4 years, due to finances, but I graduated with a Bachelor of Business Administration in Accounting.
In early 1977 and wanted to help my community, I joined the West Islip Fire Department. I would remain active as a firefighter and EMT for the next ten years until I was called upon by the FDNY.
In 1985, I married my wife and my best friend, Sandy, who had a 5-year-old daughter. I was with them since her daughter was two, and would never let anyone call her my stepdaughter, as I treated her as my own and she was and still is my daughter. My jobs in my early to mid-20's included bartending, and working for the Internal Revenue Service.
On July 13th, 1987 I was sworn in to the FDNY. After the Academy, I was assigned to Engine 238 in Greenpoint, Brooklyn. I became the Engine delegate in 1989. In 1997, I became the 28 Battalion delegate. Throughout my career I was awarded four Unit Citations, as I worked well with others. On 9/11, my company was assigned and responded to the WTC site. They ended up being in the Marriott when the first Tower came down and blew them across the lobby. My Lieutenant organized and led them and some civilians out to the street, before realizing one of his members was not with him. He made certain everyone was in a safe area as he went to find the missing member. When the second Tower came down he perished.
When I got to the site around 11 AM, our first assignment was 7 WTC. On our way there, we were told by a Chief that the building was not stable. We then proceeded to look for our members. We passed by UFA President Kevin Gallagher and heard that a mutual friend, Firefighter Danny Suhr, was one of the first casualties when a jumper landed on him. After finding our E238 chauffeur who survived both Tower collapses and was covered head to toe with the WTC dust, we proceeded to where he had last seen our members. We met up with and helped our Marine unit buddy. We had to go back through about five or six engines to find one that worked, and set up a relay to provide water to the site. We carefully set it up so it would not be compromised when 7 WTC came down. This happened about an hour later that day. Following the collapse, we met up with our Ladder 106 group and were not going to be denied in our attempts to find our lieutenant. By going around, we passed the security that was set up.
Standing on the pile while planes were flying overhead, and thinking that we are not looking for survivors as we were standing on over 110 floors of debris. We cautioned others not to put out the gas fires that could lead to an explosion. As night fell we were ordered off the pile as too dangerous. Sitting and feeling defeated in the hotel lobby, another friend came up and told us about a SCBA marked 238, and I immediately knew it was our lieutenant.
This is a picture from last year's get together on October 11th for those who helped in the recovery of our Lieutenant Glenn E. Wilkinson's body.
We made our way out there and met up with other Brothers who wanted to help. We dug and attempted to move things but needed our Ironworker Union members to assist. They were there to help, and we ended up protecting the body, while they did their job. At one point, a Chief said we should leave as there was nothing more to be done. Everybody thought it, but I replied, "We are not leaving without him!". He understood. At about 2:30 AM, we finally moved the beam off of him, only to find out his arm was stuck under another beam. By placing a halligan between his head and arm we eventually were able to free it. All the ironworkers and others got out of the hole, so Firefighter McCormick and I could lift him out. His was the first body in the makeshift morgue. It was like moving a 230 pound of jello, due to all the broken bones.
I attended way too many wakes, memorials and funerals over the next several months in between my tours. My wife, at one point, mentioned that she felt like a single mother for the past 9 months. I had to agree with her. Other marriages dissolved. My wife let me show the respect these fallen deserved, and for that our marriage got tighter.
As the months passed and the frustration of the enormity grew, I was calling the UFA about the lack of decontamination on the apparatus that we were driving in. Cleaning it with water was grossly inadequate. It took a long time for them to get FEMA to properly fund the decontamination needed. I had written letters to the newspapers regarding this.
At this time, I got into a discussion with the UFA Sergeant-at-Arms/Health and Safety Officer. I preached working together with the Executive Board to get things accomplished. It did not work, and eventually it was decided that I would run against him, with the hope of bringing unity to the Executive Board. My opponent was an expert in Hazardous Materials, and had name recognition that I did not. At the UFA Delegate Convention, my friends walked around with shirts
Detication <3
Marcie Garside
Dedicated to my dear friend Marcie Garside FEMA 9/11 Responder who died from 9/11 Related Cancer and every person in the 9/11 Community who have lost a loved one, struggling with 9/11 related illnesses who may sick, dying or caring for a loved one and struggling with PTSD. I see you, I hear you – even in the sound… of silence. People heal when they feel heard please don't struggle alone, reach out and take my right hand – the rest of the 9/11 Community is holding on to my left. I love you Marcie – paper towels – we snailed it. Danielle Dumas Barrani
Charles Wolf lost his wife Katherine on 9/11. While mourning her death he decided to take action and fight for the widows of 9/11 by starting fixthefund.org, an advocacy organization that would help fix the problems in the September 11th Victim Compensation Fund of 2001.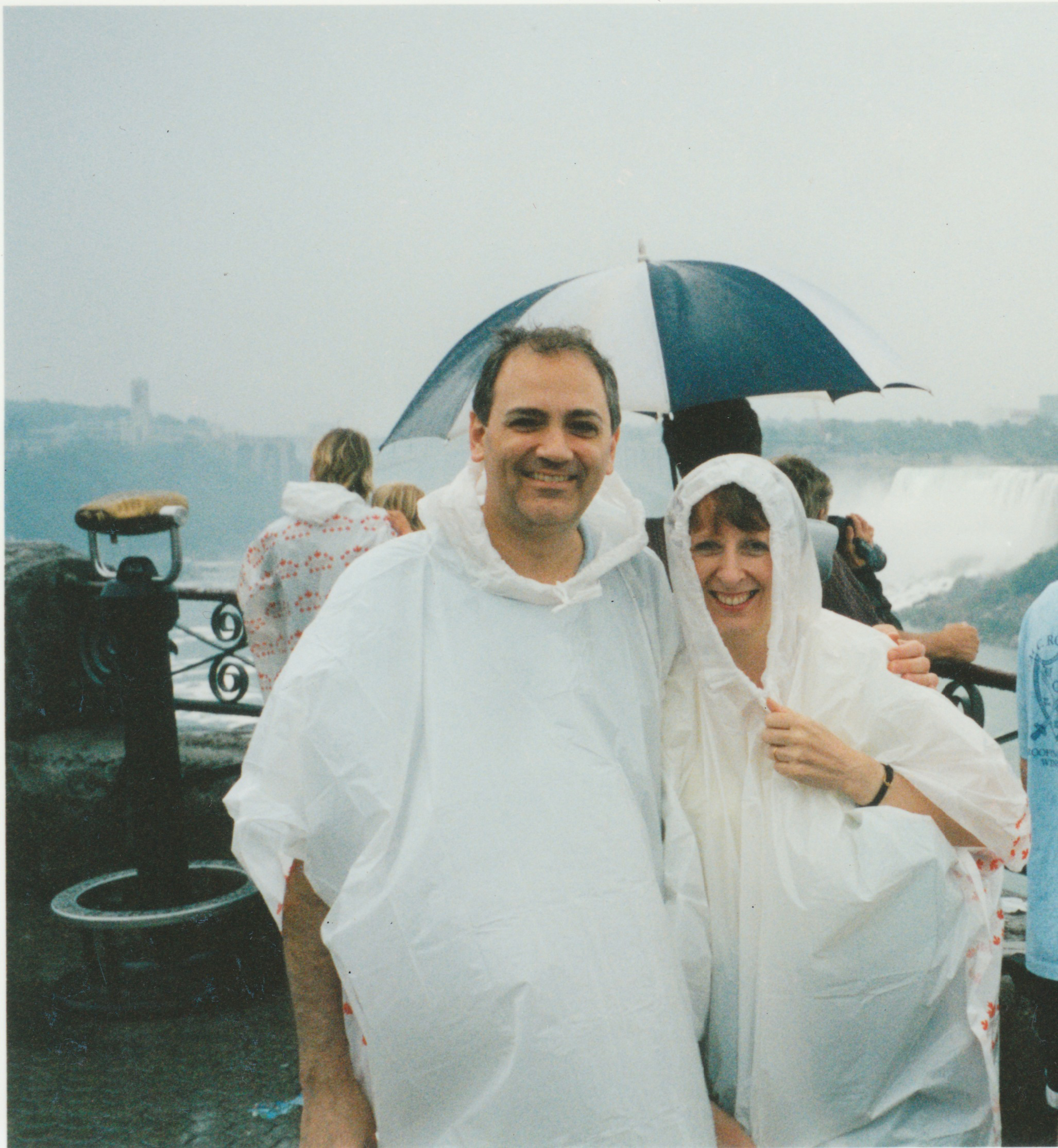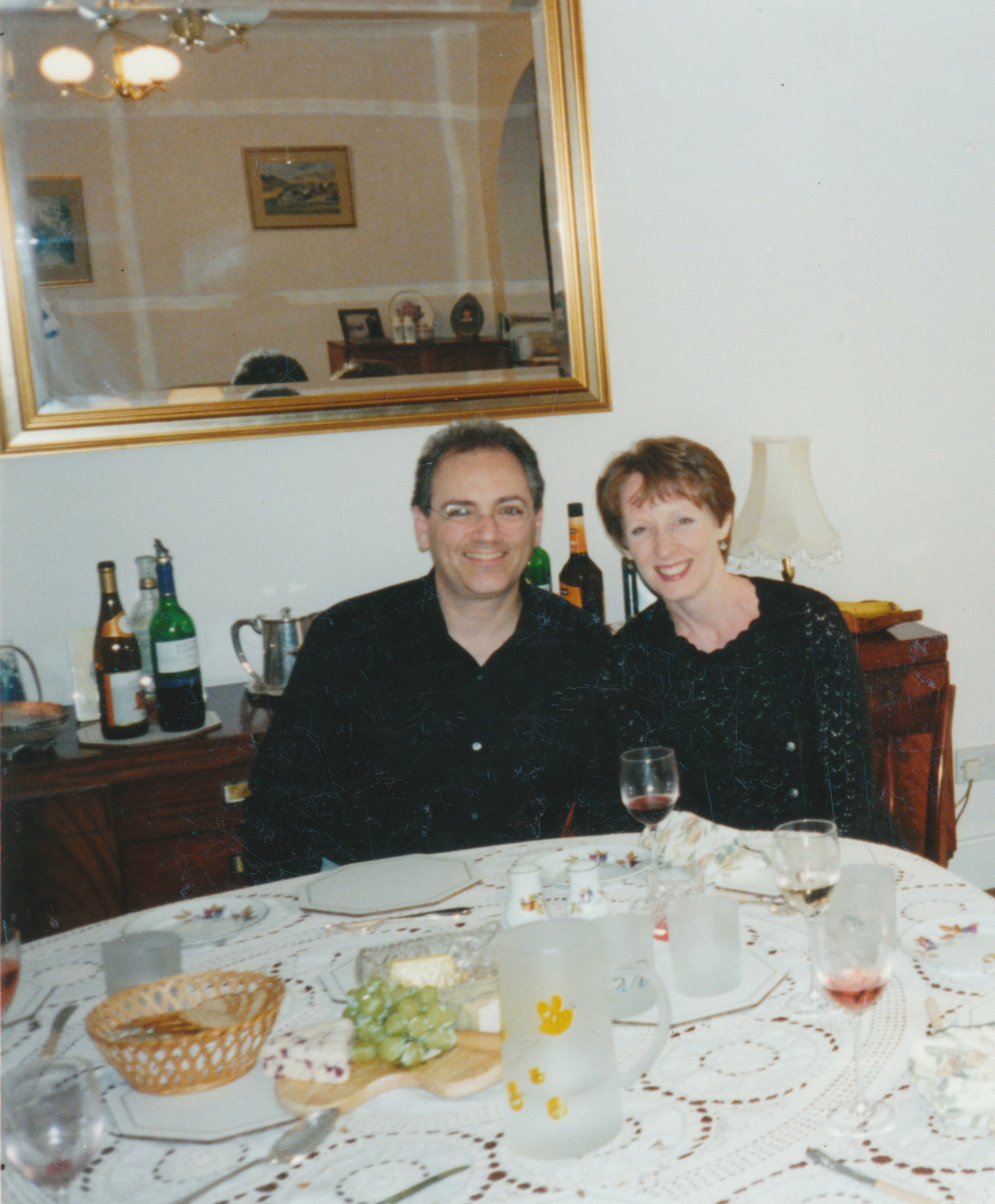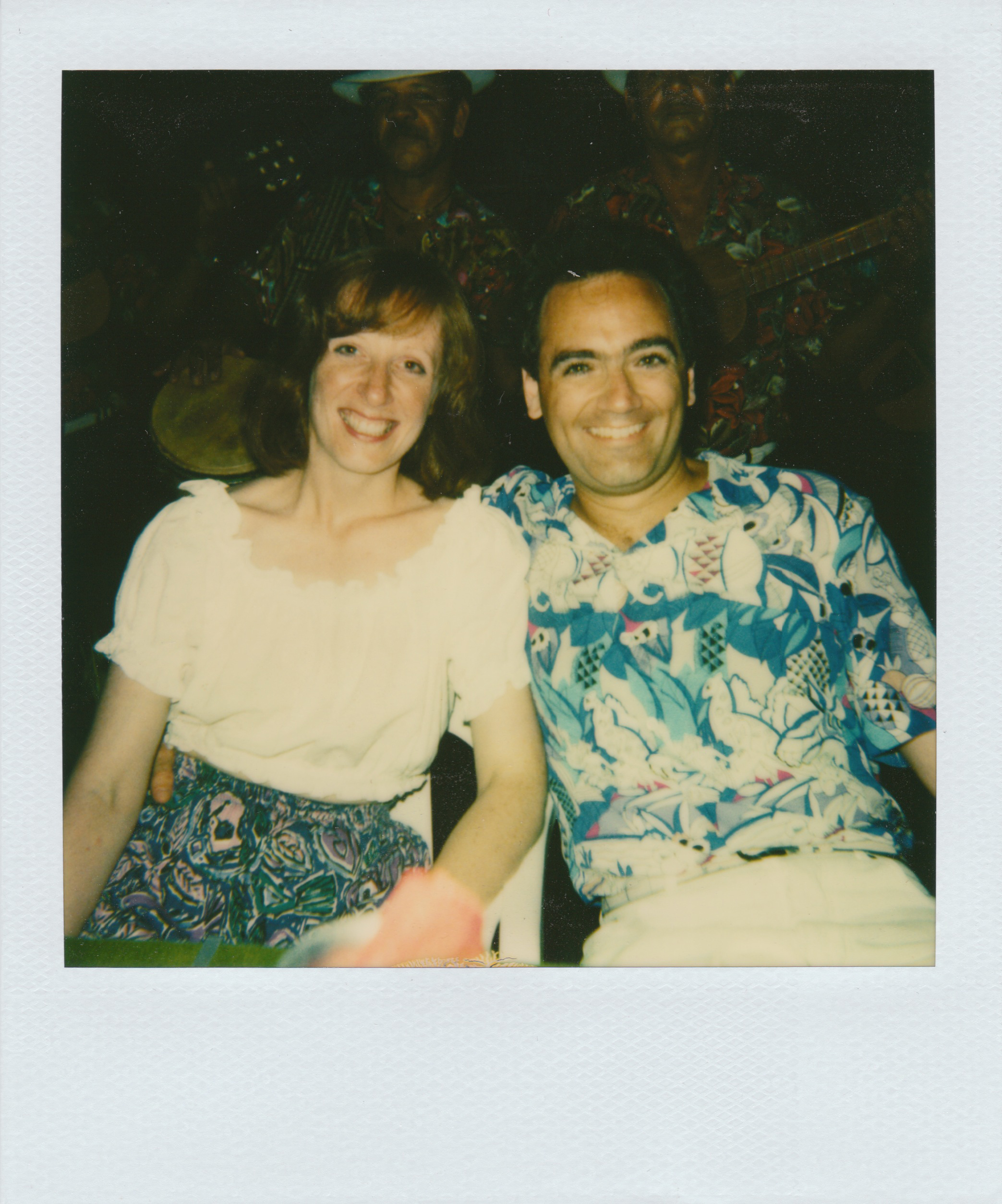 Danielle Duma Barrani, Mike Bloomburg, Monica Iken, and Louis Giaccardo
PORT AUTHORITY POLICE DEPARTMENT LT. DAVID LIM AND HIS K-9 PATROL PARTNER, A YELLOW LAB NAMED SIRIUS
David Lim Former Police Lieutenant at Port Authority of NYC and his
"K-9 Graduation Day"
Lim donated items in memory of Sirius to the 9/11 Memorial Museum, including a training leash and one of Sirius' badges. Additionally, he gifted the soiled boots and gun belt that he had worn on September 11, 2001 as vestiges of his remarkable survivor story. To view more items in the museum's collection click here.
Items donated to the museum by Lim, including a training leash and one of Sirius' badges.
Soiled boots worn by Lim on 9/11, recently gifted to the museum by Lim.
https://www.911memorial.org/connect/blog/tribute-papd-k-9-officer-sirius