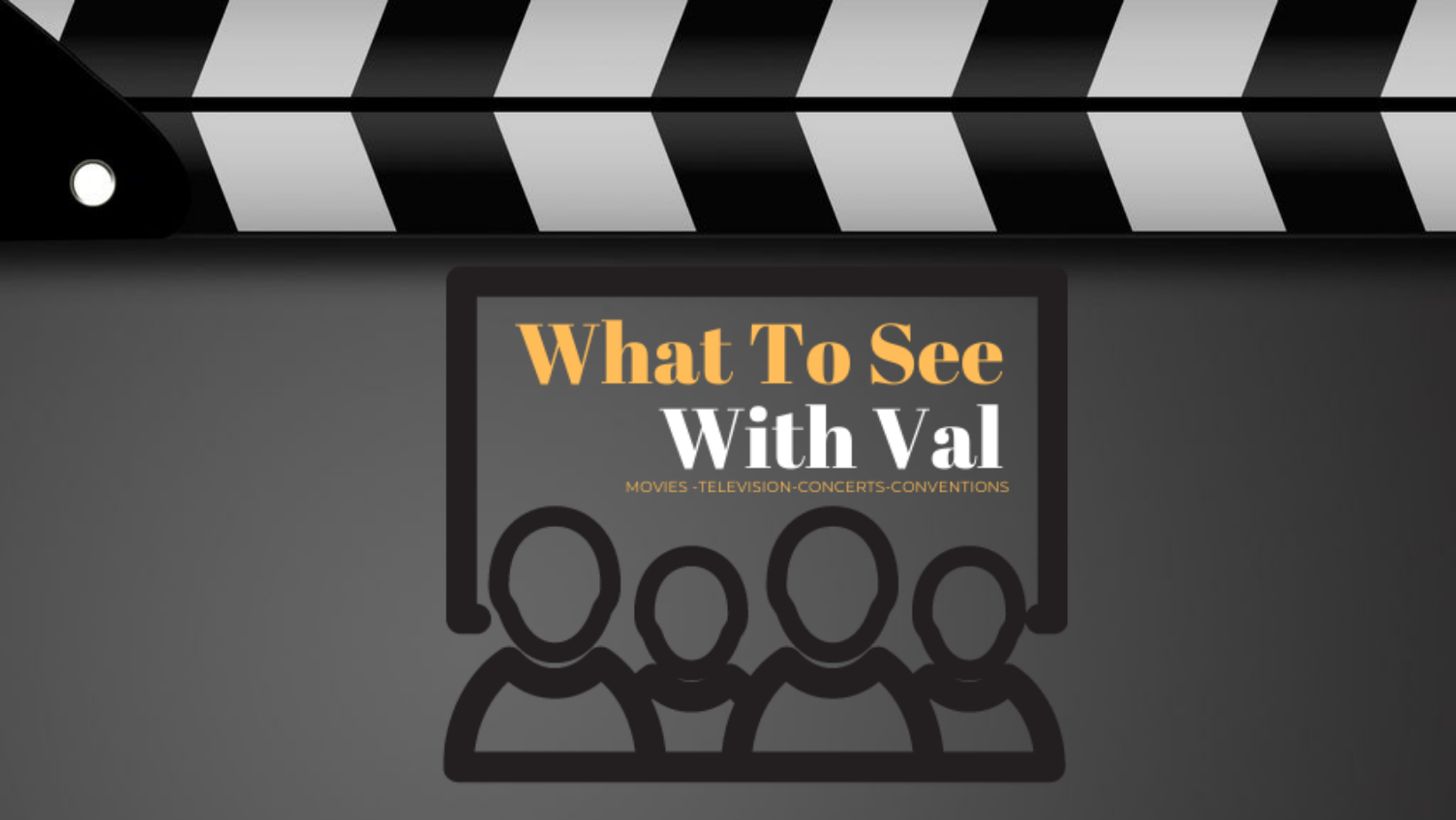 These are the movies opening and streaming the week of September 16th.
Reviews by Valerie Cameron
THE EYES OF TAMMY FAYE 
Rated PG-13 
The Eyes of Tammy Faye is a slightly slanted but intimate look at the rise and big fall of televangelist Tammy Faye Bakker and her husband. Starting in the 1970s, Tammy Faye and her husband, Jim Bakker, fell in love at a religious college and got married. They really didn't have anything to their names, but what they had in a great abundance was their love for God and wanting to share their love with others. After sometime touring around the country and working on a small religious kid's television show, they went on to create the world's largest religious broadcasting networks and had millions of followers who tuned in for their message of love, acceptance and prosperity. Tammy Faye is played by the talented Jessica Chastain. Her transformation from the local girl next door to the make-up and big eyelash wearing Tammy we remember is pretty amazing. I do think this story is very heavily in Tammy Faye's favor. Jessica Chastain is the highlight of this film. She really does lose herself into the character. There were a lot of things I did not know about Tammy Faye, like the fact that she was a popular singer and an advocate for the LGBTQ+ community. Her story is interesting and there is a lot of entertainment value. Because the story seems so skewed and one side and the script wasn't so flat, I wanted to give it C+. It is probably one of Jessica Chastain's best roles and that is why I am giving it a B-. 
Grade B- 
Everybody's Talking About Jamie 
PG-13 
Everybody's Talking About Jamie is based on a true story about Jamie New, played by Max Harwood. He is a teenager in high school who has day dreams like most high school kids, but Jamie wants to be a drag queen. His best friend Pritti (Lauren Patel) and his very encouraging mom (Sarah Lancashire) support him through every move. When he decides that revealing his secret at his prom is a good idea, he meets local drag legend Miss Loco Chanelle played by the phenomenal Richard E. Grant. Miss Loco decides to mentors him toward his debut stage performance. In this story Jamie is not supported by everyone. He has the school kids that don't understand, an unsupportive father and a teacher who wants the kids to be realistic about life choices.  The movie contains fun but sometimes over done musical numbers and fabulous shoes and outfits.  Jamie is trying to himself and the people around him. He is trying to break open the prejudice of being gay and a Drag Queen to his family, peers and small town. All of this done by a newly sixteen-year-old, seems like a pretty big task. Max Harwood did a great job as Jamie New, sometimes over shadowed by Jamies mother and best friend on screen. There were many touching moments, including a look back at the real world of the LGBTQ+ and Drag struggle in a scene with Richard E. Grant. All in all, it was fun and entertaining. Some of the farfetched moments that you have to create to turn a real-life story into a musical get a little long.I could have cut about 15 to 20 min out of it, but a fun and educational watch. In theatres and streaming on Amazon Prime Video.  
Grade B- 
Cry Macho 
PG-13 
Cry Macho featuring Clint Eastwood as Mike Milo, a retired rodeo star and now washed-up horse breeder. He reluctantly takes a job from an ex-boss who needs him to head to Mexico and bring his son to the border. Eastwood Directs, produces and stars in the movie. At 91 years old, there are moments in the movie that Eastwood shows that good acting has no age limit. However, the story is a little discombobulated and seems very unfinished, especially the ending. The young boy, Rafo, is a troubled teen pulled between a mother who should not be a mother and a father who left years ago. He runs away from home and participates in cock fighting with his rooster Macho. The relationship between Mike and Rafo starts out unrealistic and frustrating but does build to something you want to keep watching. They end up in a small town in Mexico where you really want them to stay forever. Most of the great moments are cut together with events that seem like an afterthought or may belong to another movie. If you are an Eastwood fan it is a hard movie to watch. His age does come into play, as he does not move around as fast as he used to. It's kind of like watching the movie "Logan", you are watching your once strong hero get broken down. Where Eastwood is slow in step, he is not slow with his tongue, he is set with quick whited one liners and sarcasm. I wanted the writing to be better, the Directing to be on par for what we usually see from Eastwood and I just didn't get it. If you are an Eastwood fan, I would say you need to watch it, but be ready for some frustration. It left me wanting in so many ways. 
Grade: C